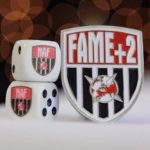 Dear Members,
It is time to start the election for our next President.  All debate etc will take place on the NAF forum, starting with this thread: https://member.thenaf.net/index.php?name=PNphpBB2&file=viewtopic&t=7118
The time-table will be as follows:
– 7 Dec – nominations start
– 16 Dec – nominations end and Q&A start
– 23 Dec – voting start
– 30 Dec– election ends and the new President is elected
There will be separate threads for both Nominations, Q&A and the final election. Aside of this there will be a thread where all discussion on the nominees, the questions and the answers can take place.
For the record, the role of the NAF President from the latest NAF Charter:
President (Elected Position)
Directs NAF strategy and planning
Chairs meetings
Serves as liaison between members and officers
Serves as liaison between outside organization and NAF
Fulfills duties of other officers if absent from meetings or events
Reviews regular reports from other officers and offers direction
Sets meeting agenda items
---
Tojurub
NAF Vice-President