Blood Bowl has been a tabletop game for over twenty years, but in recent years has moved into the modern era with various online versions.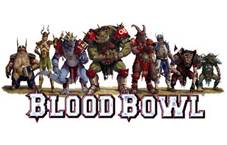 Cyanide have the official license and have produced Blood Bowl (various editions) and Blood Bowl 2, both of which can be played on PC and various consoles, and can be played against the computer AI or against another human over the internet, with a 3D view and in-game scenes etc.  For full details on where it can be bought, how to join a league and online fun, check out their forum.
In addition, Fumbbl has b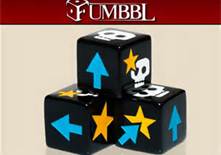 een around since 2002, and has a 2D plan view of the board with lovely little pictures of the different teams.  It also has variant teams in its stunty division, and is free to play.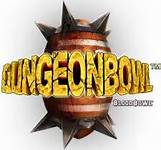 Cyanide have also produced an online version of Dungeonbowl, which is a variant of Blood Bowl played in a dungeon.  You can also play Dungeonbowl on tabletop, and for this and other rulesets check the variants page.
There is a client on BOTOCS, which allows more customisation than the above options – the link takes you to BBtactics, with an explanation.  There is also a Vassal version (VABBL)!

If you don't want to play realtime, you have the option of Play by Email (pbem), in which the most popular league is the NTBBL, which plays a variant of the core Blood Bowl rules.