The NAF was formed in 2003 by Jervis Johnson (the creator of Blood Bowl) encouraging a group of Blood Bowl players to have a central resource for BB resources, and a way of ranking players to bring the global community together. Neoliminal took the lead, along with AntonyTBBF and Christer, who now runs Fumbbl.  The NAF was formally established by the NAF Charter and a 2004 Amendment.
The first World Cup was held in Warhammer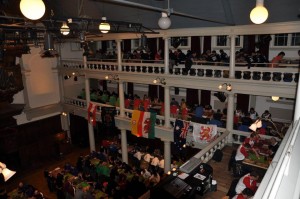 World in Nottingham, UK in October 2007.  It had 45 teams of 6 players per team from all over the world.
In 2011 the World Cup moved to Amsterdam after a bids were received from all over the world, and this time 80 teams competed, which was the maximum the venue could hold (right).
As well as the quadrennial World Cups, every year teams from European countries compete for the illustrious Eurobowl.  This is teams of 8, rather than 6, and limited to one team per country.
For the full set of results from all of these massive team tournaments, check out this document.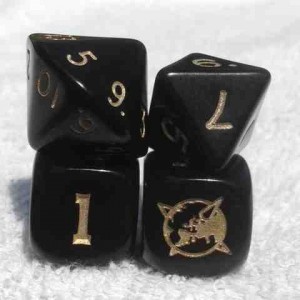 Each year as part of NAF Membership you get a free gift, which until 2013 was a set of different colour blocking dice.  In 2013 the NAF gave out a set of d6s, a d8 and a d16 instead.
Every 2 years there are elections for the NAF Officers (09-12 was 2 years and a few months).
| | |
| --- | --- |
| Elected | President |
| 2003 | Neoliminal (stepped down 2004) |
| 2004 | AnthonyTBBF (moved up from V-P) |
| 2005 | Deathwing |
| 2007 | Lycos |
| 2009 | Lycos |
| 2012 | Lycos |
| 2014 | Beppe |
| 2016 | sann0638 |